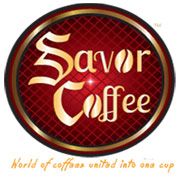 About Metro Espresso
---
Metro Espresso
Phone: 800-273-8145
Website: www.metroespresso.com

You can rent this machine for the price of a cappuccino!
Click here for additional information on our Espresso Machines

We rent per event with or without staff.
Rent the machine by the month or year.
Wholesale or retail.
Quality & Variety
We offer the finest espresso roasted and packed in Italy. Espresso pods are pre-measured single serve filter packs, sealed in nitrogen flushed foil bags to ensure freshness and shelf life. We have over 10 pod varieties available from all different regions of the world.
Affordable
Espresso shots eliminate product waste while providing portion control and accountability.
Easy to use
Brew the perfect cup of cappuccino in just 20 seconds. The BLITZ is portable -- no water connection is necessary -- and runs from a standard 110v outlet. Uniquely engineered to froth milk and brew espresso simultaneously, consistency and quality are guaranteed with every cup.
For additional information visit our website at
Featured Exhibitor
Seatingarrangement.com
The ultimate tool in planning any social event or function!
Read more