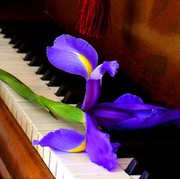 Pianists For Events - Heidi B. Donaldson
Musicians > Pianists
About Pianists For Events - Heidi B. Donaldson
---
Pianists For Events
by Heidi B. Donaldson
Phone: 267-218-0152
E-mail: fourthimpromptu@aol.com

Heidi B. Donaldson Pianists available to provide beautiful music for any event to enhance your celebration in the Phildelphia area.

I own professional, reliable equipment. I have performed in diverse settings including: concert halls, private homes, vineyards, churches, synagogues, restaurants, schools, community centers, recording studios and more.

Contact Heidi B. Donaldson for your next event!!!!
For additional information call Heidi today at 267-218-0152
Featured Exhibitor
Seatingarrangement.com
The ultimate tool in planning any social event or function!
Read more