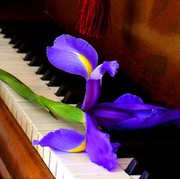 Pianists For Events - Heidi B. Donaldson
Musicians > Pianists
About Pianists For Events - Heidi B. Donaldson
---
With years of professional piano experience, I will custom-select my music to fit the needs of your special occasion. I provide my services to a variety of events, including weddings, concerts, private events, church events, holiday events, school parties, and corporate functions.
Because I have performed in a variety of concerts, vineyards, churches, and social gatherings, I provide nothing short of professional entertainment. I play a variety of famous classical and contemporary pieces; with years of professional training and a strong passion for playing the piano, my performances will fill your ears with culture and enthusiasm.
I offer my prices at various rates, depending on how long you spend with me.
Because I understand the shape of the current economy, I will be more than happy to work within your budget.
Featured Exhibitor
Seatingarrangement.com
The ultimate tool in planning any social event or function!
Read more