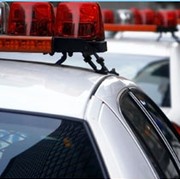 About Medina's Protective Services
---
We are here to provide services for your security needs and are available around the clock, 7 days a week. We are highly trained, capable and able to able to respond quickly and efficiently to any difficult situations that may occur. You can rest assured that your safety is our prime priority. We offer highly competitive pricing and customized security programs.
We have many years of experience in Corporate and Contract Security, Law Enforcement, Protection programs, and Special Event Security. We will work with you to set up realistic goals for your specific security program and needs.
We are hands on and pro-active, setting up close working relationships with each client, doing the necessary prep and advance work and surveying what is needed before the assignment begins. We have an excellent working relationship with our management and clients, and this is what allows us to deliver the personalized service we are so well known for within the industry. We have built up a reputation as the leaders in safety and security services.
Contact us for all your security related needs. We are well trained, professional, reliable and discreet. Our staff of experienced security experts can and will meet any challenges presented effectively and calmly.
Medina's Protective Services provide a full line of services including:
* 24-Hour Emergency Services
* 24-Hour Monitoring
* Personal bodyguard
* Executive security
* Armed Guards
* Bike Patrols
* Construction Site security
* Crowd Management
* Event and concert Security
* Off duty Police
* House Sitting
* Immediate Alarm Response
* Long Term and short term Contracts
* Security Services
* Shopping Centers
* Special Events
* Traffic Control
* Unarmed or armed Guards
* Uniformed Guards
* Vehicle Patrol
Featured Exhibitor
Seatingarrangement.com
The ultimate tool in planning any social event or function!
Read more